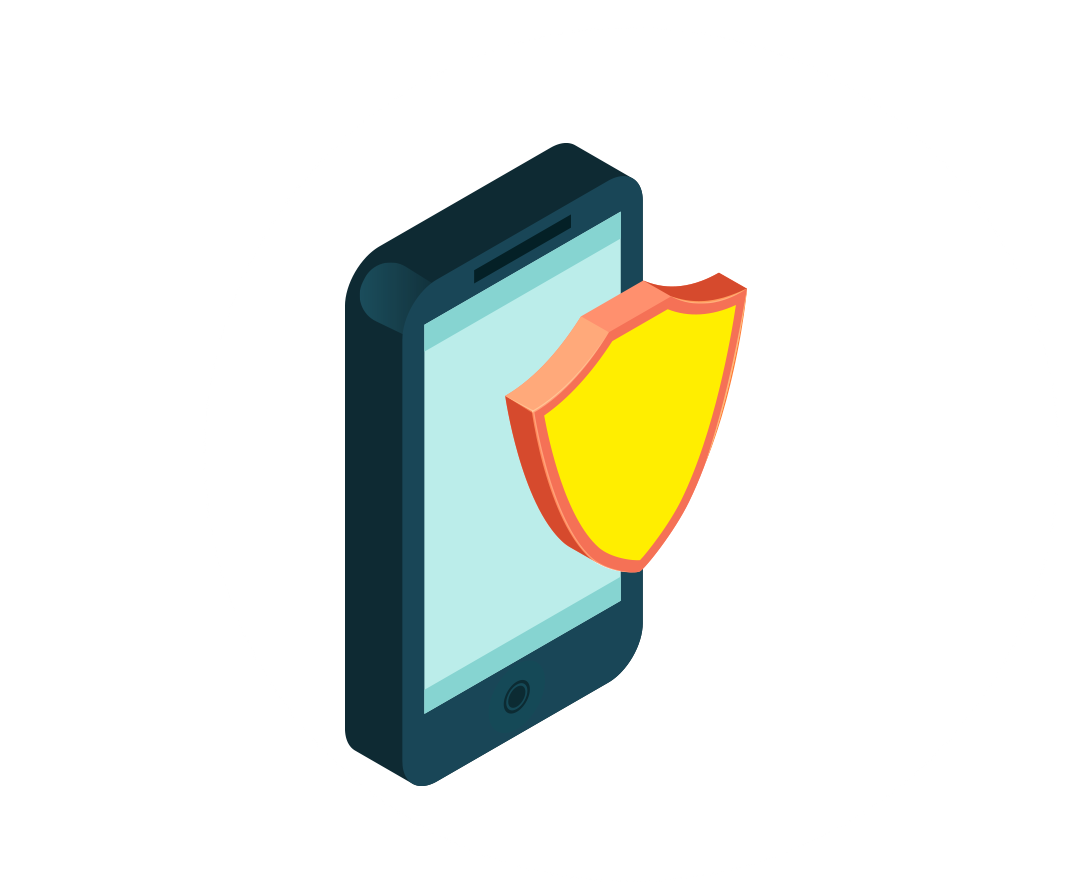 FIPS-140-2 certified chip.
Wherever Digital ID, Privacy, Securing Information, Secure Payments are the mission critical, SignKeys has you covered solution.
Built by team of experts in Mobile, Hardware, Blockchain, Cryptography, Compliance and Privacy.
The SignKeys platform has been developed over 2 years by experts who have actual degrees in Cryptography and real international industry experience with lots of battle scars to prove it too.
Security
SignKeys uses a specially licensed environment, the TEE that is already enabled on your existing phone, 1.7+ Billion of them.
What is TEE?
Trusted Execution Environment (TEE) is a secure area of a main processor. It guarantees code and data loaded inside to be protected with respect to confidentiality and integrity. A TEE as an isolated execution environment provides security features such as isolated execution, integrity of applications executing with the TEE, along with confidentiality of their assets.In general terms, the TEE offers an execution space that provides a higher level of security than a rich mobile operating system open (mobile OS) and more functionality than a 'secure element' (SE)
In a nutshell, this means that the platform is fully sandboxed from your mobile's non-secure functions, giving you all the security of a hardware wallet, with even more convenience of mobile.
To find out more: https://en.wikipedia.org/wiki/Trusted_execution_environment
Just because you have a cold wallet or hardware are you secure?
This is like saying I have my money in a bank vault so if I carry my money out on an open shopping trolly is it secure?
What we have done to ensure the best security is address this not just with hardware but also catering for addition layers of securing the transport as well as mitigating risks such as copying to the wrong wallet address or sending to the same address multiple times.
What about my Privacy?
As a company that takes privacy very seriously, we built SignKeys with the EU's General Data Protection Regulation (GDPR) in mind, which is aimed primarily at addressing the export of personal data, giving control to individuals over their personal data, and simplifying the regulatory environment for international business.
Superseding the Data Protection Directive 95/46/EC, the SignKeys platform addresses these provisions and requirements pertaining to the processing of personal data of individuals regardless of its location and the data subjects.
SignKeys is the first and only company to use these existing strong protections to secure your ID, data and all important private blockchain keys.
How SignKeys Platform Works
Hardware Vault
Our platform leverages chips that is built into current mobile devices. It has a higher level of protection than software-based attack. A hardware-based root of trust is managed inside each device and is used to uniquely identify a given device. This ensures that any encrypted storage related to a Trusted Execution Environment on one device can not be simply copied, moved or cloned to a second device.
Secure Transport
The platform verifies the signature of device certificate before the application can be used. This enables web services to validate that any communication is with a valid instance of a secure application running in the secure environment. A cloned or emulated device is unable to prove ownership of a valid device identity.
SignKeys SDK
Developing applications that can access the Hardware Vault can be very complex. For customers that are interested in White Label/OEM solutiions, we have developed a cross platform development kid to enable developers who are familiar with common development languages such as C# to be able to securely access the Hardware Vault with integration components for secure access.

Cross Platform Mobile Kit
We have listened to customers and understand how complex it can get version control and speed of deployment across iOS and Android. Our platform is able to develop and deploy to both iOS and Android with a common code base. Along with access to platform-specific APIs, the platform supports linking with native libraries. This capability provides faster ability to go to market whilst maintaining good version control.
SKIS (SignKeys Identity Server)
The SKIS provides the ability to securely manage relevant users. For B2C solutions such as the SignKeys Secure Wallet, user's private keys are not stored on the server. B2B solutions on the other hand where required is enabled with multi-signature as part of a wider custodial solution
User Management and Campaign Console
The product caters for back office operations console that covers key functions such as Role based security, Access Management, KYC/User Management, Critical alerts and Notifications, KPI/Performance Dashboard. Not just an app but a true enterprise solution.
*1.7 Billion mobile devices are enabled with TEE.